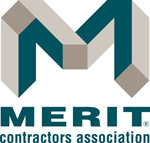 OUR PASSION
From pricing to completion, steel stud framing to drywalling and taping. Bay Drywall takes pride in providing only the highest level of quality and service. We let our work and our integrity speak for itself. Catering to commercial and institutional projects we use you get accurate estimating by experienced, knowledgeable estimators using the latest in On-Screen Takeoff Software.
We are committed to upholding our most cherished values in every project and task we take on.
Professional Estimating Services
Contact Us To Get The Best From The Services And Project Packages We Offer To Our Clients.